By Jennifer Geddes | Oct 3, 2018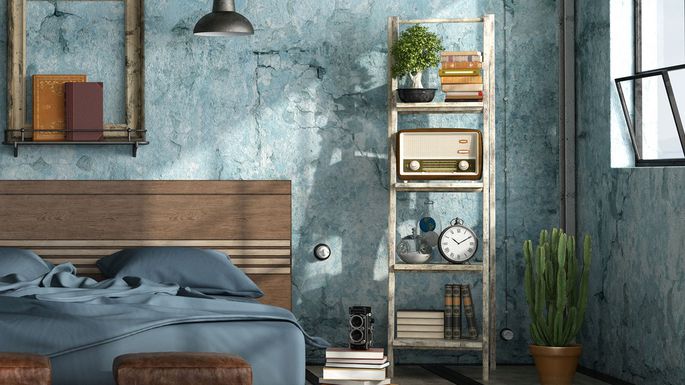 archideaphoto|iStock
It seems like every Pinterest page devoted to home decor has one tall accessory in common. Whether it's used as a rack for colorful throw blankets, a makeshift étagère for plants and books, or a DIY picture gallery, the humble ladder has certainly come into its own, big-time.
When it comes to ladders as a home furnishing, we're not talking about the metal one that lives in your garage. Instead, picture the type you'd use in an apple orchard: something wooden and minimal. Think the ladder trend is too precious for you? Think again! Whether your design taste veers into Scandi-boho territory or you prefer uber-modern interiors, there's a ladder for everyone.
"Many companies are making ladder products in a variety of looks," says Drew Henry, founder of Design Dudes in San Antonio.
WHERE TO SOURCE A LADDER
Sourcing the perfect ladder for your home is a journey in itself. If you want something more rustic, check out antiques shops, flea markets, and garage sales. You could also go the DIY route and craft your own structure with thin wood planks. Other retailers carry more sleek ladders made of metal or plastic (like this inexpensive option from Wayfair).
For inspiration, we've gathered some of the most popular examples of ladders as home accessories. Here are seven fabulous (and easy!) ways to put this stylish structure to use.
COZY UP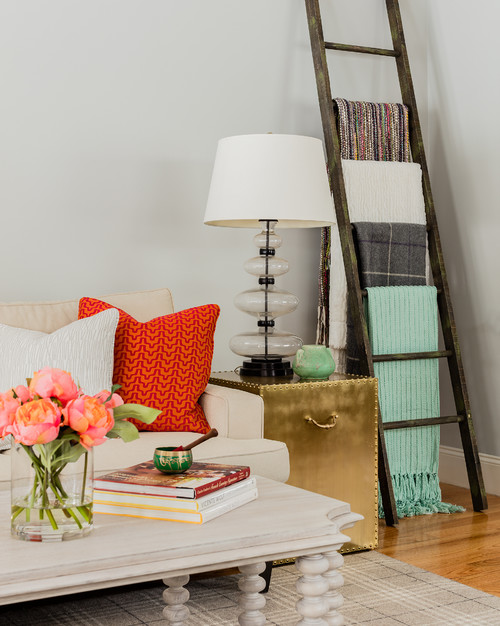 Photo by Ana Donohue Interiors
One of the most common uses for a ladder in the home is to hold throw blankets in the living room. Displaying them in this way gives your room a calm, inviting vibe. This storage solution can also free up closet space in a guest bedroom. Just be careful and inspect the ladder's rungs for rough edges before you hang throws on it; you don't want to snag the fabric.
LADDER IN THE LOO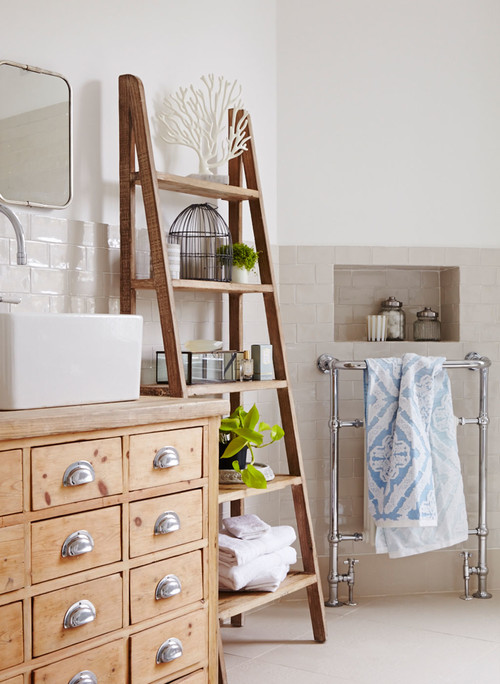 Henry is a big fan of ladders in the bathroom, both for visual interest and to store soap, tissues, and other supplies.
"This look works in a small powder room for towel storage, and it's a great match for a farmhouse or country cottage scheme, though you could also try it in more modern or minimalist homes," he says.
BEDSIDE TABLE SUBSTITUTE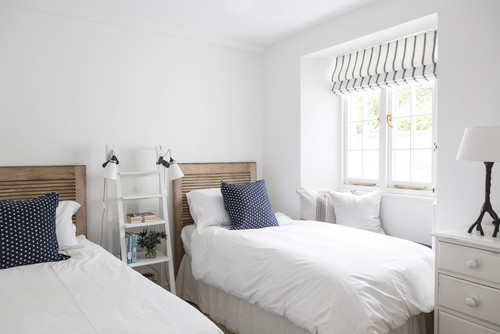 Don't sweat having to fit bedside tables and shelving in your bedroom. Instead, look to a stepladder to fill this space.
"A short wooden ladder, either distressed or painted, makes a very cute addition here," says Jamie Novak, an organizing guru and author of "Keep This Toss That."
Use the steps for books, your alarm clock, and your cellphone, and then slide a small basket under the bottom rung to hold an extra pillow or other bedside necessities.
STORAGE UNIT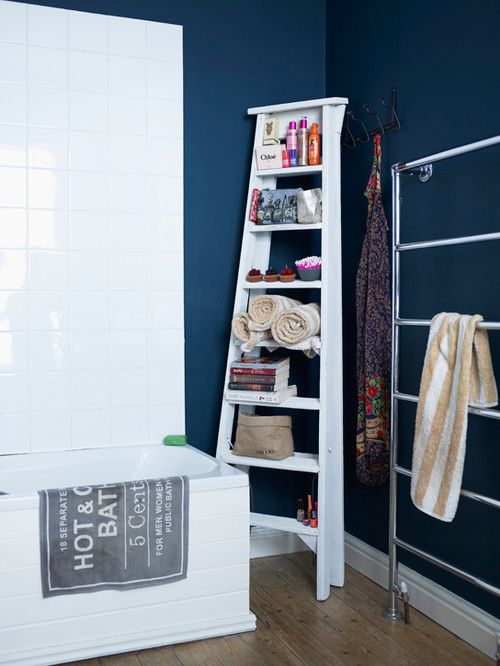 Photo by Joanna Thornhill Interiors
Got baskets? A stepladder is an excellent prop for holding bins or other containers that can corral all of your stuff. Whether it's used in your home office, playroom, or family room, a ladder is a refreshing alternative to a bulky bookcase or wall shelving unit.
Novak loves using ladders in her living room and has a matching pair flanking her TV.
"It's a sort of homemade entertainment center for storing all kinds of items, including books, decor accents, flameless candles, remotes, cable boxes, and other equipment," she says.
GARDEN PLANT STAND
Homeowners with a green thumb know the value of a trusty ladder in the garden or on the patio. Stepladders can hold potted plants, while ladders with skinny rungs can accommodate hanging baskets.
"You can also drape herbs and flowers to dry over a ladder," Novak says.
Karen Gray-Plaisted of Design Solutions KGP uses a low ladder for small succulents. She also recommends placing a board across the rungs on two sides of a ladder to hold more blooming plants.
HOLIDAY-THEMED LADDER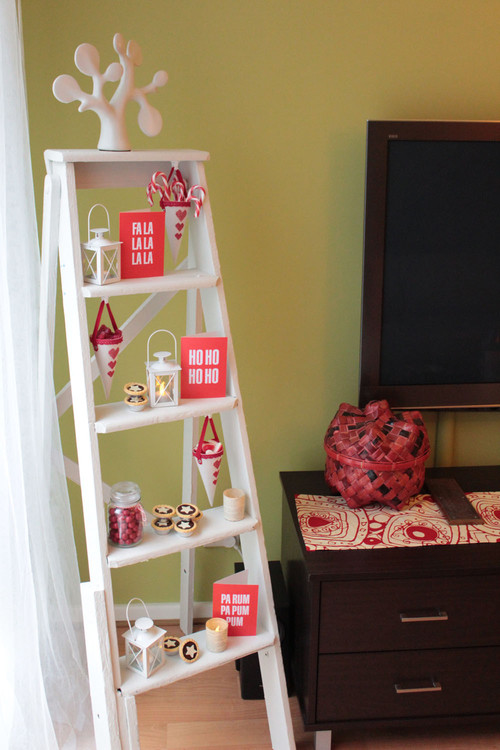 When the winter months roll around, turn to a ladder to display some of your holiday decor. Arrange greeting cards, a bowl of pine cones, strands of twinkly lights, or a fresh garland.
You can also start the seasonal fun well ahead of winter and show off pumpkins at Halloween and fall gourds inside a cornucopia at Thanksgiving.
RELATED ARTICLES